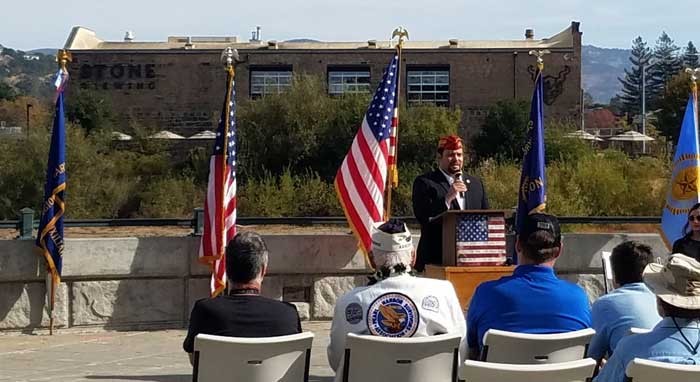 About Bernie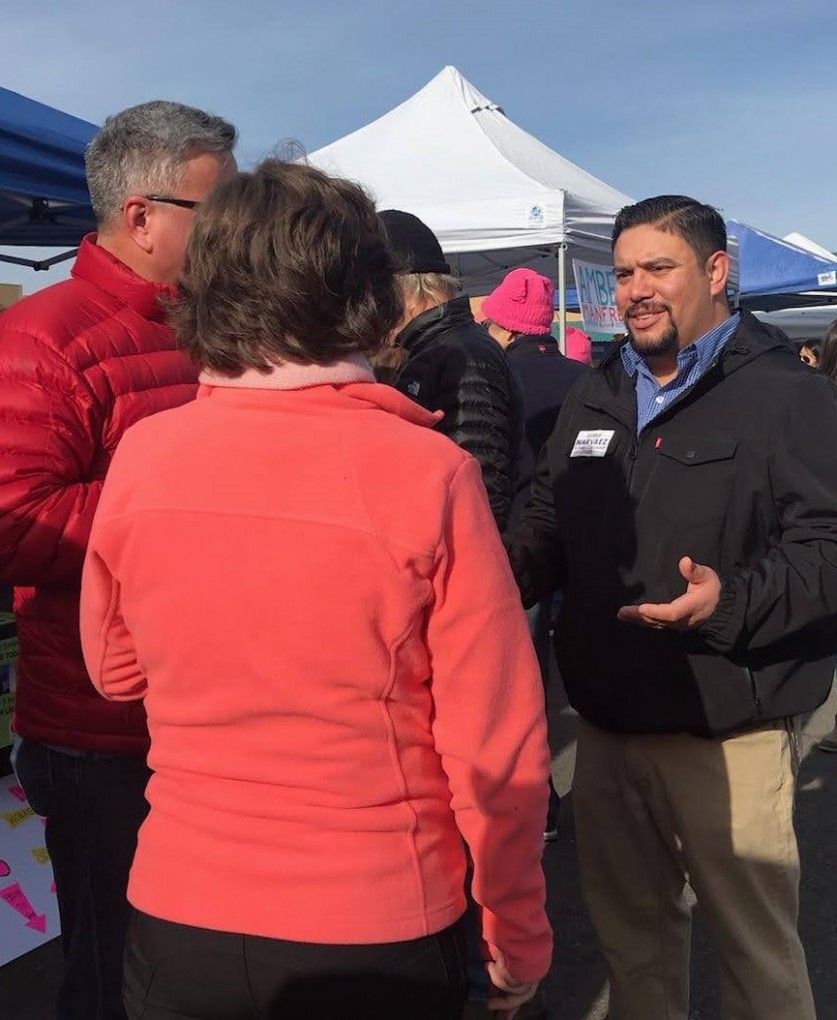 Bernie Narvaez is a Small Business Owner, US Marine Veteran, and community leader with a passion to help others and improve the community.
Accomplishments and Commitments
Iraq War Veteran
Vice Chair, Napa 2040 General Plan
Former Napa Parks & Rec Commissioner
2017 Latino Business Leadership Recipient
Napa County Veteran Commissioner and Vice Chair
Vice President Hispanic Chamber of Commerce
Small business owner and employer
Napa Marine Corps League, President
Chosen as Veteran of the Year 2017 for the 4th California Assembly District by Assemblymember Cecilia Aguiar-Curry
Volunteer for Marine Toys for Tots
Napa Sunrise Rotary Member
Leadership Napa Valley Class 30 Graduate
Citizens Academy Class 3
Big Brother for 3 years, mentoring Napa Youth
I'm honored to introduce myself as a 2020 candidate for the Napa City Council. As a local business owner, proud father and dedicated public servant, I hope to earn your support.
When I arrived in this country with my family, my parents embraced their new land as immigrants. They struggled, like me, to learn the language and to become United States Citizens.
As immigrants from Mexico – hard work was the norm. I proudly helped my family of six when we lived in a one bedroom shack by picking & selling fruit – I grew up understanding the value of hard work.
My purpose became very clear after the 9/11 attacks on our country. After enlisting as an-18-year-old Marine, I spent six years fighting for the freedoms we are privileged to enjoy today.
In 2007, our family incorporated Narvaez Insurance Services. With over 4000 clients, we are a brand that has earned the trust and loyalty of many families and business owners.
Today, as an Iraq War Veteran, it is an honor to continue my service to Napa.
Community Service is the lifeblood of a strong city and I know of few communities as rich in volunteers as Napa.
My wife Gaby and I decided to stay in Napa, our home. We resisted the temptation of a larger home in one of our surrounding cities to stay in the community where Gaby grew up and where we will raise our daughters.
Living in Napa has been my goal in life. To be an American living here in this beautiful diverse valley, to be a loving husband and to raise my family in this wonderful city –this has been my dream.
Napa City Council
The Napa City Council is "dedicated to maintaining a high quality of life and safety by recognizing and adjusting to the changing needs of our community. To do this, we pledge, in partnership with the community, a commitment to resolve problems and address needs with excellence, initiative and integrity". Our City Council is a critical and important part of the life of Napa. Together our Council has supported a City which proudly boasts the following:
We are a resilient community that cares deeply about family.
We have over 50 lovely parks with playgrounds, BBQ areas, picnic benches, swings and trails.
We boast miles of river that are cared for by the Friends of the River and many residents.
We host Earth Day, plant trees, celebrate our land and take pride in historical remembrances such as the Sunrise Rotary 4th of July Parade
We have world-class art, from showcasing our Napa Light Festival to our world class Rail Arts District.
We are solvent and have money in the bank for a rainy day.
We are proud of the strong Police & Fire Departments that keep us safe.
We are an agricultural community that produces the finest wines in the world.
Traffic & Development
These go hand in hand. We need developers to build and pay taxes, and increase our TOT. But with excess building comes traffic nightmares.
We need to take a HARD look at traffic and transportation.
We need to look at how to make future expansion successful in ways that do not negatively impact traffic. All of us need to get around. I support the bicycle coalition and their fierce passion for bike safety. Getting cars off the roads is a great thing – I promise to work hard to make our City more walkable.
Housing
Housing is a fundamental right for our citizens. If we work here, we should be able to afford to live here.
As we work hard to attract more tourists, we need to take care of our families and provide more affordable housing.
Beyond address the shortage of affordable housing, I will work hard to find solutions for the re housing of our homeless community. I will champion one stop housing/homeless services for our vulnerable populations. We also need to protect our seniors in their final years and must commit to helping all veterans transition back into civilian life.
Families
We need to expand the opportunities for families to connect in healthy ways. I urge support of the North Bay Sports Complex project, which will create:
A Community Aquatic Center
New Community Center
More soccer and sports fields
Finish our plans trails and bike paths.
As a child who grew to love America by choice, as a fighter for America in the Marines, I will be a fierce advocate for residents of Napa. If you are seeking strong, bold leadership – I am your candidate and hope for your support.
My life is grounded by my motto: Help yourself by helping others. I can't think of a better way to contribute to our community than by serving on the Napa City Council.
I want to hear your concerns and issues in our community. Contact me anytime at bernie@napabernie.com. Visit napabernie.com to stay connected.
Thank you, Bernie Narvaez